We had a
wonderful
Christmas Eve together. We read about the birth of the Savior and discussed (as best as we could with 6 excited children) Christ's life. We then opened the traditional pajamas, sang songs, left cookies for Santa and went to bed!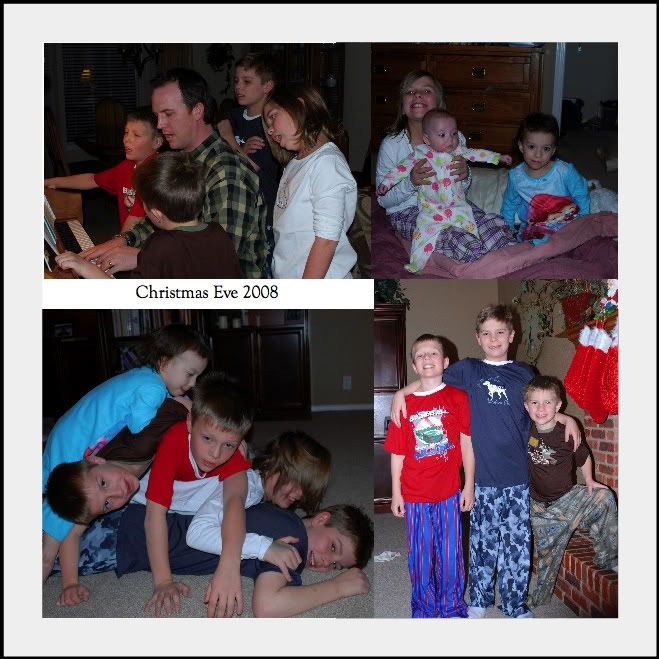 Christmas Day the kids woke up
at the crack of dawn
and raced down to see what Santa had brought them. Everyone was excited-especially about Rock Band (which I think we got more for Jason and I!) We had a great day and finished it off with packing to go to Utah for 10 days so stay tuned for more holiday fun!