The kids were being a little crazy so I told them to get dressed so we could go experiment with photography. It was a mess, 90* weather mixed with itchy sunflowers and six ornery kids =

this...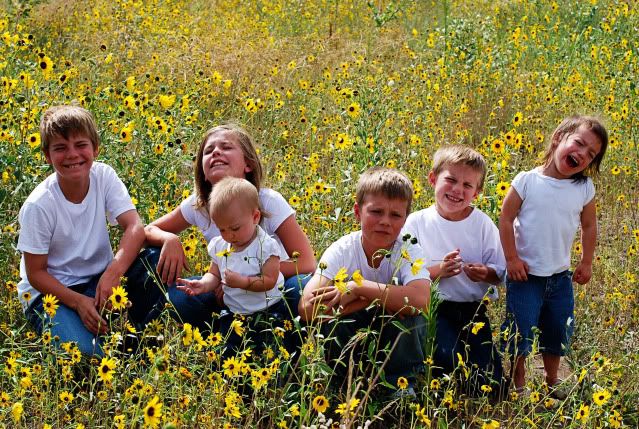 and this...
and this...
I didn't even like this picture because the sun was way too bright but I guess all of the pain was worth it because after playing with it a little, I like it!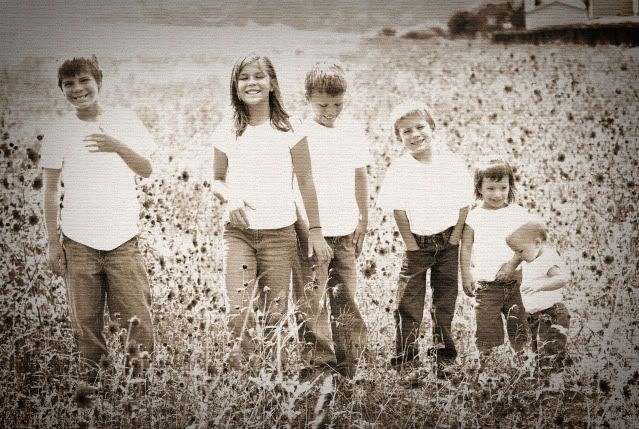 The more pictures I take of my kids, the more I realize I will NEVER get them to look at the camera and smile at the same time!
Oh well, at least I get to capture them being themselves!
Thanks kids for a lovely, hot, itchy and fun photo moment!